Doctor Christian Nørgaard
Gynecology-Obstetrics, Ultrasound, Gynecological Surgery and Laser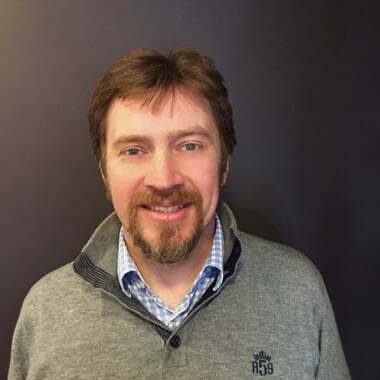 Doctor Christian Nørgaard
Gynecologist
Dr. Nørgaard graduated from UCL in 1993, holds a certificate in ultrasound in obstetrics and gynecology. Trained in laparoscopic surgery and infertility surgery with Professors JB Dubuisson and Chapron (AP-CHU Cochin, Paris), he gained a wealth of experience in laparoscopic and hysteroscopic surgery, particularly in Fertility and management of myomas.
More recently, his focus has included the study of fractional CO2 laser in gynecology and its numerous recently discovered therapeutic applications.
Dr. Christian Nørgaard has been working at the CHIREC (Centre Hospitalier inter régional Edith Cavell) group of hospitals since 2001, both on the Braine L'Alleud site and the Edith Cavell site in Brussels.
Certified consultant sonographer since 1998, he is part of the team of sonographers of the Braine L'Alleud site.
In addition to traditional gynecology and pregnancy follow-ups, he has developed a keen interest in the work-up and treatment of fertility disorders and the minimally invasive management of gynecological problems. Since 2016, he has been actively developing a range of gynecological laser treatments.
He founded the 'La Hulpe Medical Center' in 2005.
In 2016, the clinic was renamed HEAL Clinic. The association with Dr. Mazen Jabri , a plastic surgeon brought a new impetus to the clinic. The HEAL Clinic is a center of medicine focused on health, prevention and aesthetics with a particular focus on developing a state-of-the-art LASER line of care.
Dr Nørgaard has been invited as a speaker at numerous scientific meetings on the subject of innovative treatments in intimate laser rehabilitation and rejuvenation (Femilift®).
He is actively involved in the teaching of the MUI (Inter-university Diploma of Morphological and Anti-Aging Medicine) at the Paris-Descartes V University in Paris.
From his experience, he is KOL (Key Opinion Leader) with Alma-Lasers.
Routine gynecological consultations (contraception, hormonal treatments of the menopause, cancer screening, hormonal balances in particular in case of skin disorders such as acne, …)
Development of infertility of couples (complete assessment of the couple, with surgical management if necessary) in close consultation with CHIREC's PMA (medical assisted procreation) service (coordinator Dr. R. Imbert)
Integrated pregnancy monitoring (multidisciplinary team within the clinic) and deliveries (in Braine-L'Alleud and Cavell in Brussels – soon on the DELTA site)
Gynecological ultrasound and ultrasound of pregnancy.
Development and treatment (surgical if necessary) of benign and malignant tumor pathologies in a multidisciplinary team
Gynecological surgery, Gynecological aesthetic surgery
Treatments of Intimate Vaginal Fractional Laser (Femilift®) indicated in various disorders (vaginal atrophy, repetitive infections, vaginal relaxation syndrome, stress urinary incontinence, …)
HEAL Clinic:
MONDAY from 8h30 to 19h00
THURSDAY 8:30 am to 12:30 pm
Contact Doctor Christian Nørgaard