Raphaële Hospied
Dietitian and nutritionist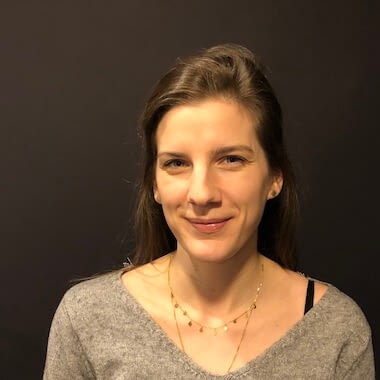 Raphaële Hospied
Dietician and Nutritionist
Raphaële Hospied is a graduate since 2018, holder of a bachelor's degree in dietetics obtained at the Lucia De Brouckère high school in Brussels.
She worked at the Queen Fabiola Children's University Hospital in the pediatric dietetics department.
She is particularly interested in pediatric dietetics, fertility and pregnancy.
Passionate about nutrition and convinced that food is the first way to take care of yourself and your body,
it is continuously formed by reading dietetic and scientific articles, by following training courses and by attending conferences and seminars in these different fields.
She is also a member of various dietitian groups.
Pregnant women
Food hygiene (toxoplasmosis, listeriosis, …)
Gestational Diabetes
Monitoring and control of weight gain throughout pregnancy (and weight loss thereafter)
Hypertension during pregnancy
Women
Menopause
Endometriosis
Fertility problems
Children and adolescents (0 to 18 years old)
Baby food diversification
Food neophobia of young children
Overweight and obesity in children or adolescents
Allergies
Nutrition-related diseases (diabetes, celiac disease, Crohn's disease, hypertension, …
For everyone
Food rebalancing, WITHOUT diets
Vegetarianism
Nutrition-related illnesses (diabetes, celiac disease, Crohn's disease)
Obesity and excess weight
Hypercholesterolemia
High blood pressure
Hypertriglyceridemia
Diabetes
Fatty liver
Bariatric surgery
Food intolerance and allergy
Gastroesophageal reflux
Constipation, diarrhea
Irritable bowel syndrome
Kidney failure
Cancer
HEAL Clinic :
WEDNESDAY from 13:30 to 17:30
MONDAY from 8:30 to 13:00 : Centre Médic-Alix in Woluwe-Saint-Pierre
MONDAY from 13:30 to 17:30 : Chirec at Clinic St-Anne/St-Rémi in Bruxelles
THURSDAY from 8:30 to 13:00 : Centre Médic-Alix in Woluwe-Saint-Pierre
THURSDAY from 13:30 to 17:30 : Chirec at Clinic St-Anne/St-Rémi in Bruxelles